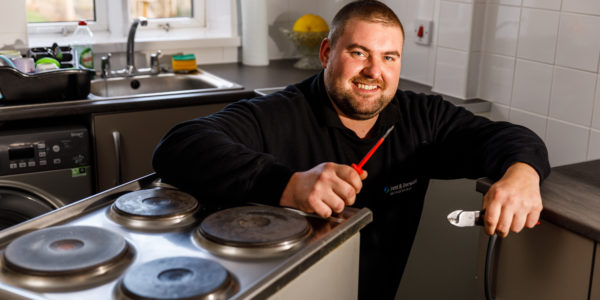 DOMESTIC ELECTRICAL
Over the past 38 years, our company Directors have amassed a wealth of knowledge delivering projects with various councils, Social housing providers & Main Contractors across the Midlands and South Yorkshire. We offer Social Housing providers our full range of electrical services from Kitchen & Bathroom refurbishments, Full rewiring of properties to housing stock electrical condition reporting programmes. 
We are skilled at working in both void and occupied dwellings and our fully qualified and uniformed engineers understand that working in our client's residents' homes requires respect. The places we operate are not just workspaces, they are people's homes. A strong company ethos we instill in our teams is "Would you do that in your home?". Customer service and satisfaction are of the highest priorities and our strong resident KPIs and customer feedback demonstrate the care and attention taken by our teams. 
Our Engineers are careful to protect homes during their work, ensuring properties are clean and all appliances and heating are fully functional when the work is complete. Additionally, our Resident Liaison Officer is in direct contact with many residents and on hand to resolve the very few complaints we receive. We are also able to work closely with clients where access is refused by residents and help manage this process. 
Our Engineers receive regular technical and Health and Safety training including toolbox talks and our Managers are SMSTS & First Aid at work qualified. All our staff are trained in equality and diversity and have a full understanding regarding their responsibilities surrounding the safeguarding of children, young people and vulnerable adults and have extensive experience dealing with the elderly, Any member of staff visiting a resident's home holds an ID card and we ensure that all Engineers observe our comprehensive codes of conduct. 
NICEIC qualified team 
We are full scope NICEIC electrical contractors, so you'll be in safe hands with our highly trained team of experts. We strive to ensure that all members of our team up to date with the current editions of the wiring regulations and codes of practice as well as keeping up to date with the latest changes and updates across our industry. 
Health & Safety 
At Trent & Derwent, health and safety are always at the forefront of any contract or works carried out by us. Since 2013 we have been an Alcumus/Safecontractor accredited company. Alcumus is a Contractors Health and Safety Assessment Scheme that demonstrates compliance to health and safety assessments and is renewed annually to ensure ongoing quality of service. 
As approved members of the NICEIC and Alcumus/Safecontractor, we can be safe in the knowledge that all works carried out by us will be to the highest standards.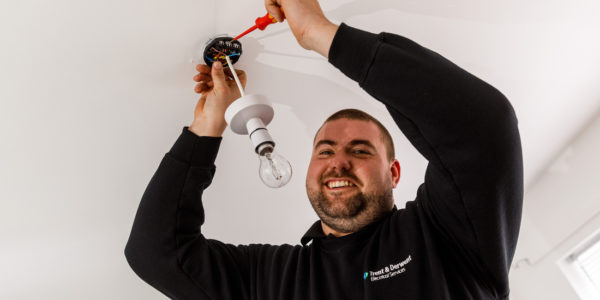 CORE SERVICES
 Our expertise has been called upon time and time again for a huge range of large domestic projects with extensive experience in the following services: 
Rewiring of occupied property's

 

Kitchen & Bathroom upgrades

 

Domestic electrical installation condition reporting

 

Consumer unit upgrades

 

Fire prevention alarms systems

 

Surge Protection

 

Call out cover services & Breakdowns

 

Kitchen & Bathroom adaptations

 

Electric heating systems

 

Renewables

 

New builds